Our one piece hardwood ridged soap dishes are made in Vermont from Vermont Maple. Ridges allow drainage to keep your bar soaps ready for action!
Hard to find - these make great gifts!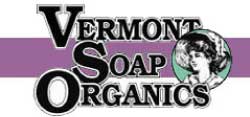 About Vermont Soap
Now in our 20th year!
We make 100% natural and non-toxic alternatives to the chemical based personal care products now in general use. Including;  handmade bar soaps for sensitive skin, anti-aging products, 100% natural shower gels, castile liquid soaps and non-toxic cleaners. 
Our products are so natural, they're certified to USDA organic food standards by Vermont Organic Farmers (VOF).